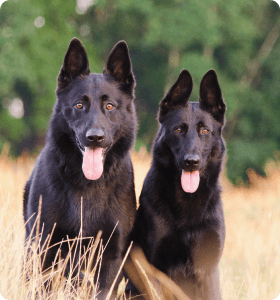 Wellness Exams
Our wellness care services allow us to see pets at their healthiest and then give you strategies to keep them there!
Regular exams not only let us establish what's normal for your pet but also give us the opportunity to catch health issues early. We know that the early detection of a problem can save your pet's life and are designed to help you avoid costly medical procedures down the road by keeping your pet healthy now. Our preventative care includes vaccinations, deworming, flea prevention, heartworm testing and treatment (when needed), as well as dental cleanings.
Your pet's health is always our number one priority, which is why we recommend annual wellness exams to ensure your animal companion remains in good health. Along with a thorough examination, blood, urine, and stool testing are needed to fully assess an animal's health.
Lakewood Veterinary Center's veterinarian-performed physical exams comprehensively assess every aspect of your pet's health. Wellness exams typically include:
Otoscopic (ear) exam
Ophthalmic (eye) exam
Oral exam
Thoracic auscultation (heart and lungs)
Abdominal Palpation
Dermatologic (skin) exam
Musculoskeletal exam
Nutritional counseling
Behavior counseling