At Lakewood Veterinary Center, we provide excellent medical care for your pets. We understand the special role your pet plays in your family and are dedicated to becoming your partner in your pet's health care. From small to exotic animals, we treat each patient as if they were our own best friend! We will work one-on-one with you to design a specific healthcare strategy according to the age, breed, health status, and potential exposures your pet may encounter. The old "cookie-cutter" approach where every pet receives the same preventive measures just doesn't cut it anymore.
As a locally owned clinic, we're able to give your pet personalized care that's tailored to their needs, age, and lifestyle. In complex cases, we offer referrals to board-certified specialists and also consult with specialists to provide the best options available for every pet. In every case, our kind and knowledgeable doctors and staff believe in giving our patients the same loving attention and care they would want for their own pets.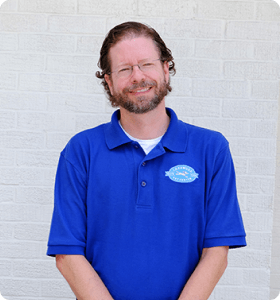 Benjamin Wright, DVM
Dr. Benjamin Wright puts more than 25 years of experience and knowledge to work for you and your pets. At Lakewood Veterinary Center we will work one-on-one with you to design a specific health care strategy according to the age, breed, health status, and potential exposures your pet may encounter.
Dr. Wright's dream of opening a practice in his own neighborhood came to life in August of 2005 when he opened Lakewood Veterinary Center. His vision was to have a close-knit, personalized neighborhood practice where he knew his clients and their pets by name.
Dr. Wright maintains strong relationships with local specialists (Internists, Surgeons, Cardiologists, Dentists, Dermatologists, Ophthalmologists, and Neurologists) to augment the care he and his staff provide at Lakewood Veterinary Center.
Dr. Wright, his wife Lydia and their children Charlie and Gwenie love living in the Lower Greenville neighborhood and supporting the East Dallas community. They can be found at a local park or children's event most weekends. The family adores their very energetic orange tabby kitten Max and sweet shih tzu mix pup, Posey Jane. Nothing says the vet's family like rescuing the pup that was abandoned in the clinic parking lot! Jo Querner, DVM
Dr. Querner grew up in Wichita, KS. Building a deep bond with animals early on, she volunteered at a non-profit shelter throughout her childhood. She graduated from Kansas State University in 1996. Lakewood Vet Center is honored to have the 25 years of veterinary experience she brings to the hospital. In addition to working with the wonderful clients at Lakewood, Dr. Querner donates her time to the Samaritan Inn of MicKinney, working with the Pet Project. This initiative allows residents on the journey to rebuild their lives to have their pets with them onsite as companions.
Dr. Jo enjoys practicing geriatric pet care and working with rescue animals. In addition to being a member of the Collin County Veterinary Medical Association, and the American Veterinary Medical Association, Dr. Jo practices Fear Free pet handling for animals that experience stress and anxiety.
Dr. Jo now lives in Frisco with her family, which includes 2 dogs and 3 cats. In her free time, Dr. Jo enjoys hiking, visiting national parks, playing soccer, and gardening. Natasha Brooke, DVM
Dr. Natasha Brooke grew up in Dallas and received her Bachelor of Science in Animal Science with Honors from Tarleton State University in 2012. She attended the University of Glasgow in Scotland for her first year of vet school before transferring and graduating from Mississippi State University in 2018. She started her career in shelter medicine and continued to work in the DFW area before joining Lakewood Veterinary Center in 2023. Dr. Brooke is a huge dachshund lover and currently has two dogs, a standard dachshund named Julian and a crazy terrier named Sam, as well as 2 betta fish. Dr. Brooke's interests include behavioral medicine, dentistry, surgery, and dermatology. She is Fear Free Elite certified and a member of the American Veterinary Society of Animal Behavior. Outside of work, her hobbies include fishing, baking, cake decorating, and traveling.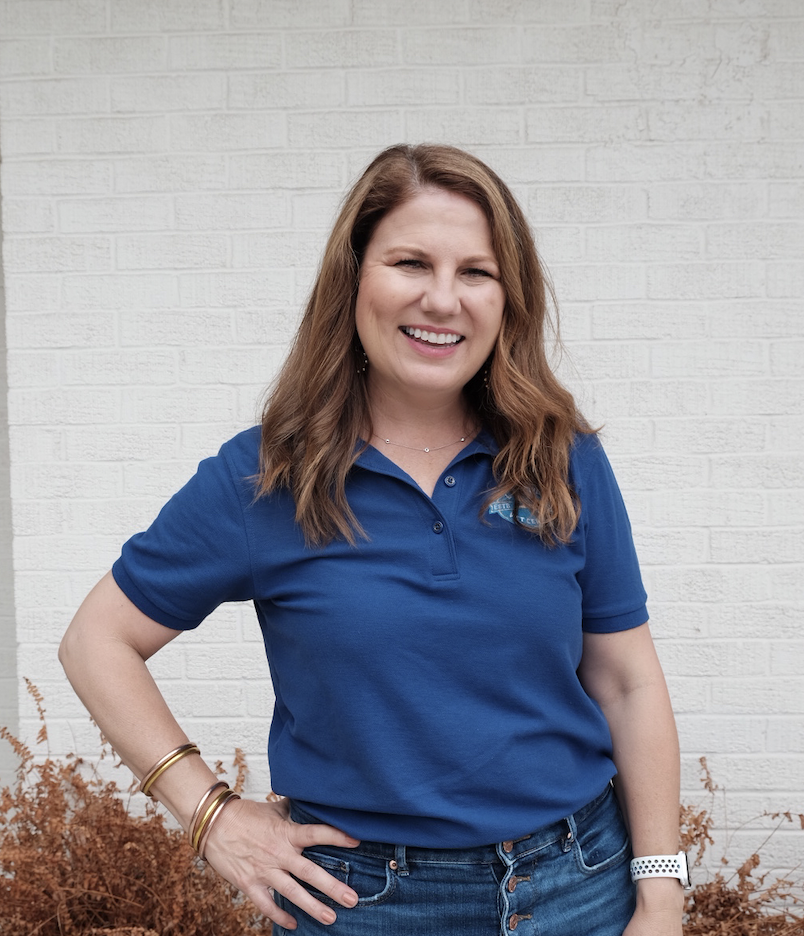 Lydia, Office Manager
Lydia grew up in west Texas in Lubbock and has lived in East Dallas for 20 years. With a professional background in school counseling, she made a career change to help support the family business. She enjoys managing the clinic's back office, as well as connecting with the East Dallas community through social media and events.
Lydia and Dr. Wright have two children, and a rowdy rescue pup named Posey Jane, who was abandoned in the clinic parking lot. Lydia spends her free time outdoors with her family, and they often take bike rides together. She loves cooking, traveling, catching a movie and reading fiction.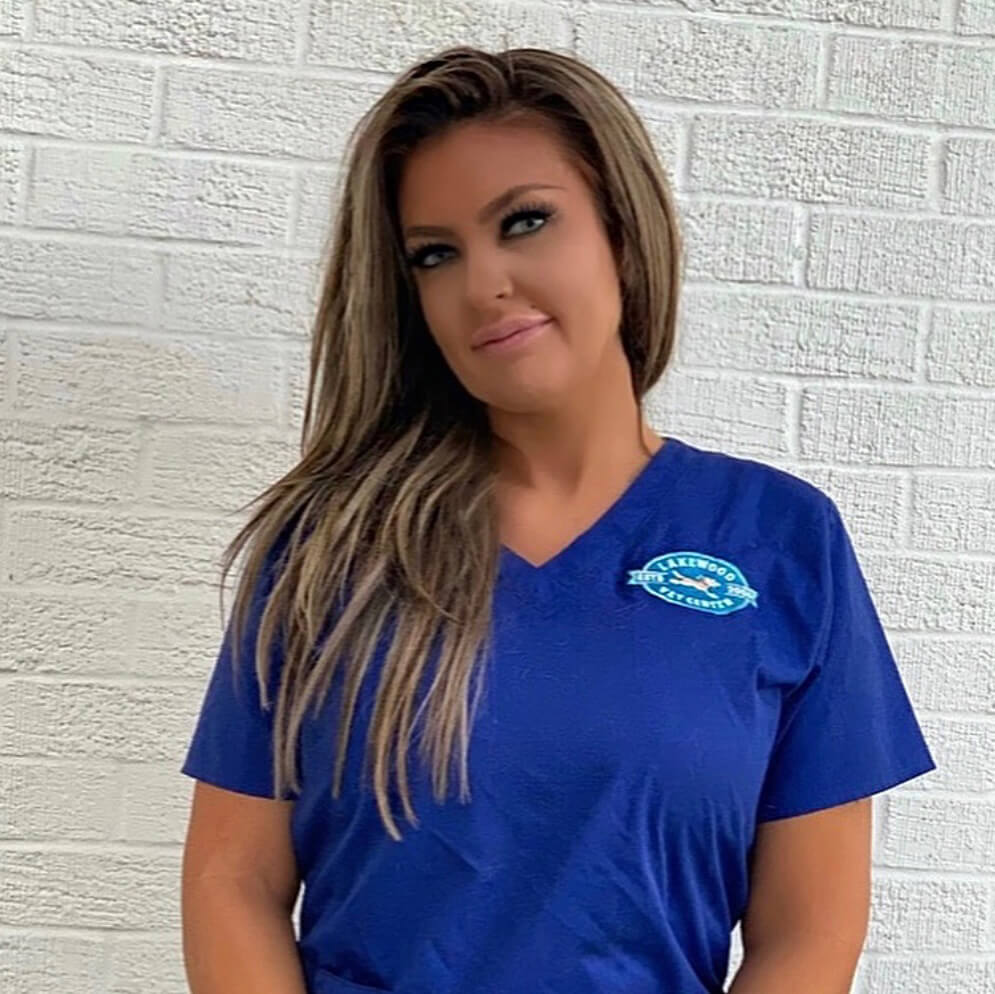 Deaven, Hospital Manager
Deaven started working as a Veterinary Technician with Lakewood Vet Center in 2010. She and Puppy Bear share their home with a menagerie of other furry roommates. Deaven says she is at home at Lakewood Vet because "Everyone here genuinely cares for the happiness and wellness of animals and their owners."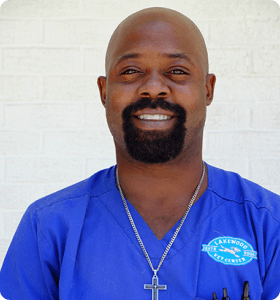 Bedford, Vet Technician
Bedford has been working at Lakewood Vet as a Vet Technician since 2016 but has been an animal lover for as long as he can remember. Bedford is originally from the Chicago area but has been in DFW for the last few years and loves raising his kids in Texas. Bedford hopes to open up a Pit Bull rescue in the near future and his two beautiful dogs, Nala and Sarabi, think he's the best!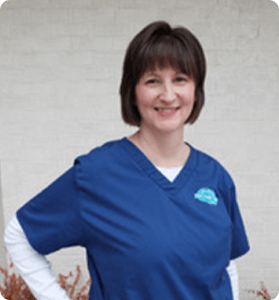 Stephanie, Receptionist
Stephanie started at LVC in July 2020. She had been working with pets and their people for about 10 years and has loved every minute of it. She lives in Fate with her two rescue dogs, Karma and Maddie, her husband, and nearly grown son and daughter.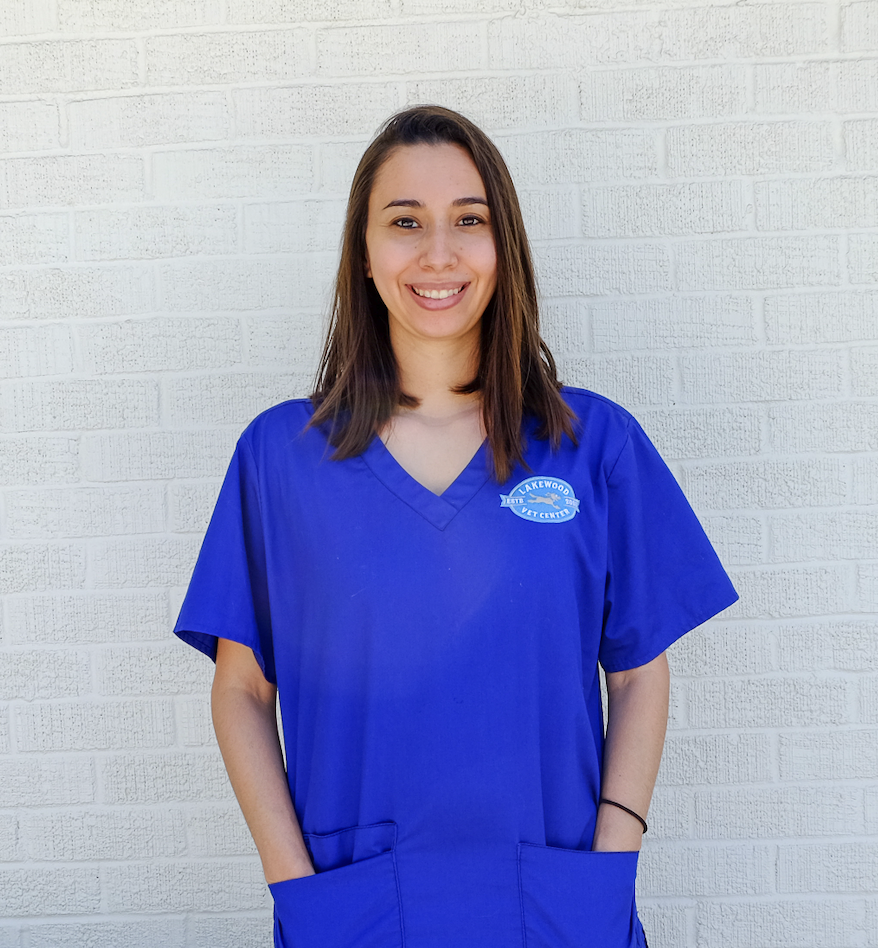 Alicia, Receptionist
Alicia joined the LVC team in July 2020. She has five years of experience working in the veterinary field and is excited to meet all the new furry friends at Lakewood Vet Center. When Alicia is not working she enjoys spending time with her family and her own 12 year old fur baby rescue named Nellie. We are excited to have her at LVC and can't wait until you have a chance to talk to her the next time you call the clinic.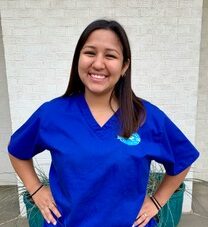 Karen, Vet Technician
Karen has been a Vet Tech Assistant going on 3 years in July 2023. She enjoys being with her 3 dogs Phoebe, Rosco & Penny while studying for school. Karen loves being at Lakewood Vet Center because everyone is so welcoming and she is learning something new every day.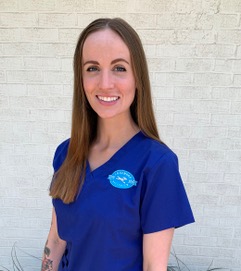 Emily, Vet Technician
Emily started working at Lakewood Vet Center in April 2023 but has been in the veterinary field since 2016. She grew up in the Chicago area but loves living in Texas since moving here in 2017. Emily has two adorable tiny Chihuahuas named Kiki and Eevee and six cats that her and her boyfriend have rescued over the years. Darien, Vet Technician
Darien grew up in De Soto and joined Lakewood Vet in July 2023, with six years of experience in the Vet Tech field. He enjoys providing excellent customer service and giving all our furry clients lots of care. Darien has 2 beautiful daughters, 3 dogs and horses that thinks food and money grows on trees. In his free time, he also runs a junk removal and landscaping business and enjoys reading, spending time with family, being an autonomous learner, horseback riding and camping. Darien loves providing patient care to every animal that enters the LVC clinic and we are so glad he is part of our team.